History
Jacob and Charles Best settled in Milwaukee in the late 1830s.  They convinced their father, Jacobs Best, Sr., the owner of the Germany's Best Breweries, to relocate his company to Milwaukee in the 1840s.  Business began to decline in the 1860s but no one in the family seemed willing or able to take over the business.  Luckily, Frederick Pabst married into the family in 1862 and assumed control of the company.  By 1874, Pabst became America's largest brewery and the name was changed to Pabst Brewing Company in 1889.
The giant stone headquarters located in Milwaukee, Wisconsin, was built in an ornate style replete with stained glass and ornate wood interiors, molding, and doors.  Groucho Marx, Jimmy Durante, and Donald O'Conner are among the celebrities who have visited the Coporate office.  By the 1990s, Pabst began to downsize their operation and closed their corporate offices in 1996.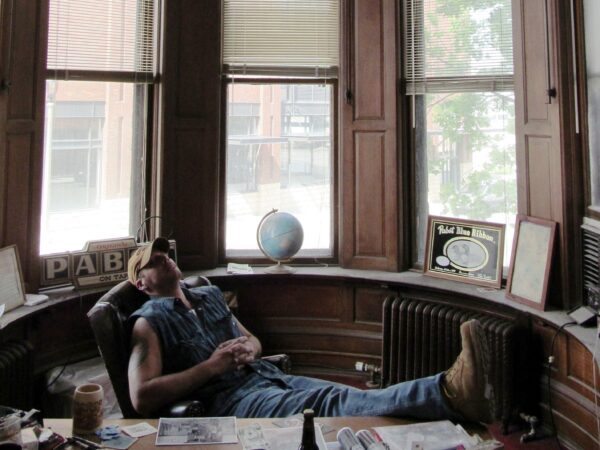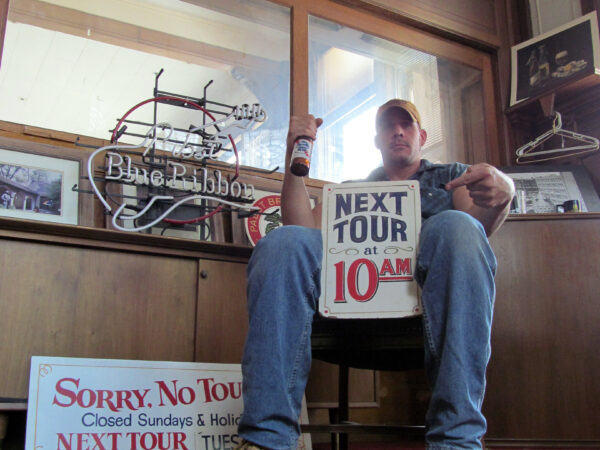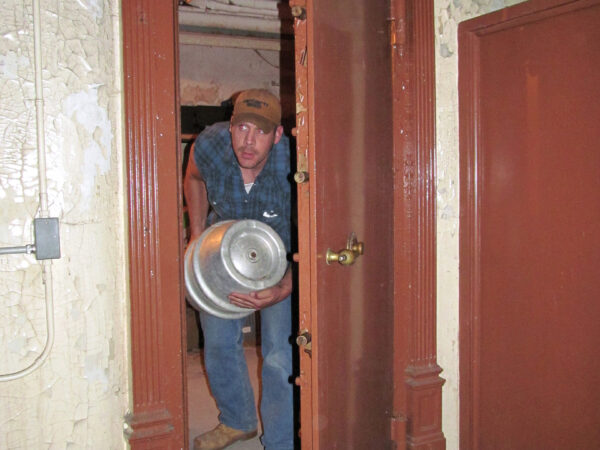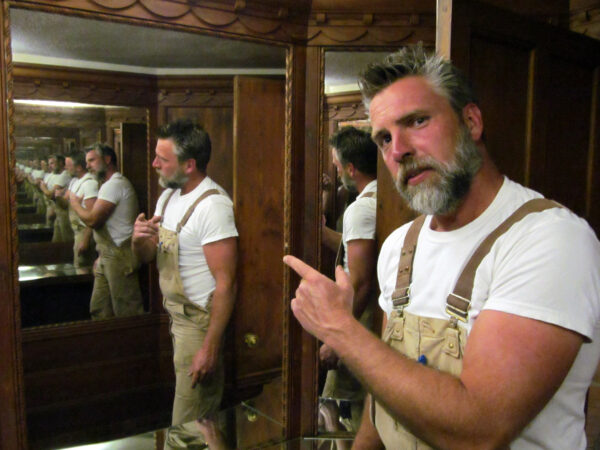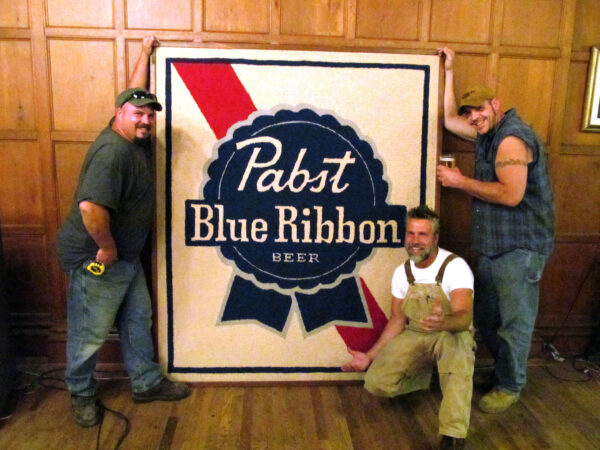 ---
Special Thanks
Jim Haertal
414-630-1609
Mark "Sleeveless" Pakenas
For his very classy, very amazing refurbishment piece.