The Brody Locker…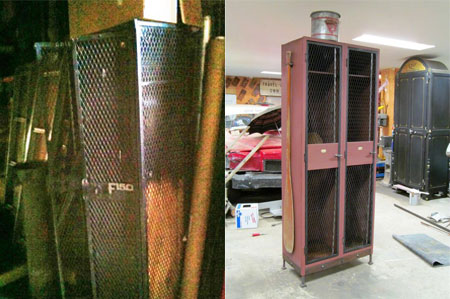 Dedicated to Brody, Larry, Barry and all the workers who did the sweating and bleeding to build this country
This locker was recovered from an abandoned paper factory in Jay, Maine. Founded in 1888 by industrialist Hugh Chisholm, the Otis Falls Pulp & Paper Company mill was the third largest paper mill in the country. It transformed the small village of Jay into an industrial powerhouse and created the nearby mill town of Chisholm. At the turn of the century, the mill became one of the seven founding mills of International Paper. The largest paper company in existence at the time, this global corporation is still a leader in the industry.  
Founder Hugh Chisholm was known for more than just his successful business practices. A philanthropist, he created the first forest management program for International Paper and constructed a planned community to provide comfortable housing for the mill workers.  In 1978, International Paper sold the Otis mill to Wausau Paper. After years of successful business, the mill struggled in a difficult economic climate and finally stopped operations in 2009.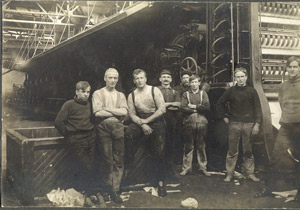 This locker was used by employees of the Otis paper mill to hold their personal effects during the day. It is a part of the story of the blue collar workers that defined this era of industry. The locker was built in the on-site blacksmith's shop (most things were manufactured in-house).   After recovering the locker from the abandoned mill, Jay refurbished it into a solid, well-built cabinet. Initially, Jay was going to make it a working locker for tools, but he decided that the working man deserves a vacation and incorporated the local fishing and hunting traditions of Maine into a locker that he could picture on the front porch of the working man's fishing cabin. The locker was sandblasted down to its' original steel. Then Jay meticulously repaired the damage that the locker had incurred after decades of rugged use. He kept all the original hardware and doors, but made sure they were in good working condition. After painting the doors a flat black and the body burgundy, he began accenting the piece. He used hand-made bolts from the early 1800's for the feet of the locker and trimmed the bottom with a reclaimed piece of early American Chestnut. He used reclaimed pumpkin pine for the inside. After polishing the original brass plaques with the locker numbers, he moved on to a hook on the outside to hand your ore. The hook was made from two spokes of an antique rake and then wrapped in old fishing twine. The antique trout basket and ore are included and the rest is left up to your imagination!
It is our hope that the next owner will see this cabinet as not only a beautiful, unique piece of furniture, but also as a way of honoring the history of Otis paper mill, its workers and the blue collar workers who built this country. This piece is a link to our past, telling the story of an important era in American history and industry.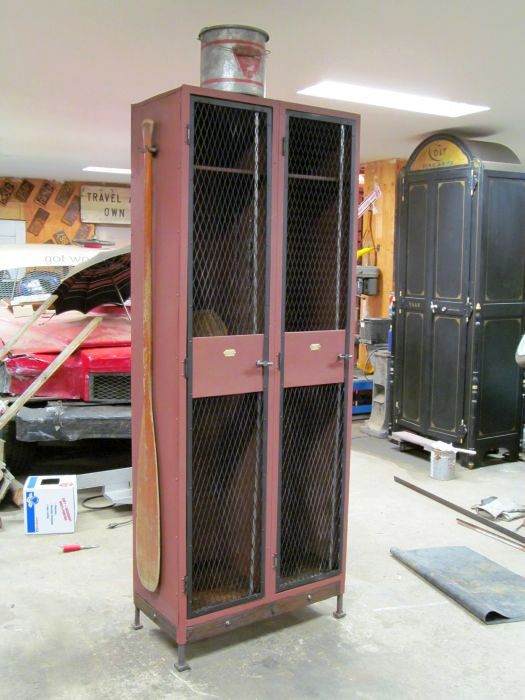 Measurements:
Depth: 15″
Width: 30″
Height: 78″
Qty: 1
Inventory #: Paper Mill Refurb
Place a Bid
eBay Store